What about timeshare consolidators?
What about timeshare consolidators?
Ask the Timeshare Crusader / April, 2011
We recently went to a presentation by a travel consolidator. Similar to a timeshare, they offer to sell an upfront membership fee and annual dues, then offer discounts on timeshare and other properties (similar to an II or RCI hotweek). We got the impression that these companies are buying up timeshares on the cheap to resell to their members. Does anyone know anything about these companies, and whether or not they are a good deal?
Everyone is searching for the best deal on travel — accommodations, airline tickets, cruises, all-inclusive resorts and attraction tickets. It is, of course, fairly simple to do the requisite searches yourself online and put together a package. It does take time however. So many consumers are turning to the travel clubs that are springing up almost every week.
Many of these travel clubs require a sometimes substantial initial fee or membership fee which, in many cases, is more than purchasing a timeshare on the resale market. Of more concern to me, as The Timeshare Crusader, is the question of where these travel clubs or consolidators are acquiring their inventory of resort accommodations. If the club's inventory is coming from unsold timeshare inventory, the obvious question is, "what happens when the inventory is sold?" Often times, the member of the travel club is left high and dry.
The other question of concern is, "is the inventory coming from timeshare that has been deposited in the exchange pool?" This is a very difficult question to get an answer to, because neither the resorts nor the exchange companies will give a definitive answer.
If you're thinking about joining one of these clubs, here's a little exercise I recommend you do before jumping in. Take a look at the resorts that the club claims to offer in its portfolio and then go online to the exchange company and see if you can get an exchange into that resort. For example, if the travel club seems to offer inventory at a timeshare or timeshares on Sanibel Island – which is nearly impossible to obtain through a traditional timeshare exchange – I'd ask some questions about inventory.
Ultimately, it seems that the travel clubs are having more success with non-timeshare owners as they are unaware of the potential problems inherent in the inventory issue. Timeshare owners, knowing full well the implications of "siphoning inventory", are a bit more leery of these clubs.
So are these clubs a good deal? I'd check the resale listings first to see if you can get a timeshare for less money. Many times that's a better way to go once you remember the benefits such as bonus/getaway weeks that are available for a low price when you become a timeshare owner.
Have a Timeshare Question?
Ask our panel of experts on our Ask RedWeek forum, or e-mail them to us.
Lisa Ann Schreier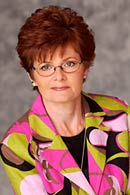 aka The Timeshare Crusader
The answer to this question came from Lisa Ann Schreier.
Have a question for one of our timeshare experts? Post them on the Ask RedWeek forum, or e-mail them to us directly.