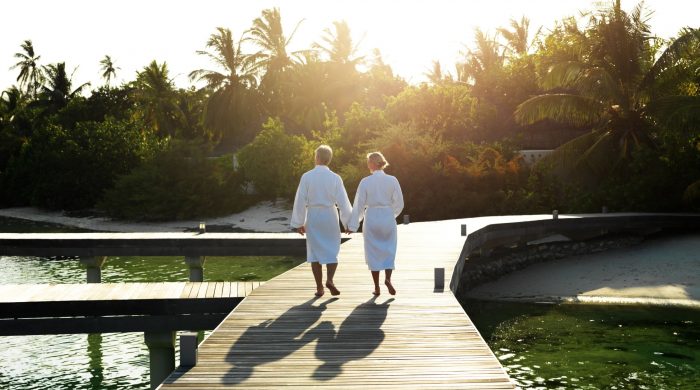 It is common knowledge that the timeshare industry can get a bit…well, complicated. In general, timeshare owners have the following options: 
Use their week.
Exchange their week (or try to).
Sell their timeshare.
Rent out their week.
Let their week go unused.
Or (the most regrettable option), fall victim to a timeshare exit scam. 
Enter the RedWeek alternative, the best option for timeshare owners. RedWeek is the largest online marketplace for by-owner timeshare rentals and resales, and a company dedicated to offering trustworthy service for owners and renters alike.
If you are a timeshare owner looking for alternatives to exit company pitches and losing money on your unused week, read on for helpful tips and important resources that will help you make the most of your rental for years to come:
Make the Most of an Unused Week
One of the downfalls many timeshare owners experience is either not being able — or simply not wishing — to use their week each year. Unfortunately, the maintenance fees are still due whether the week goes used or not. RedWeek offers a variety of alternatives for owners who are suffering under the weight of an unused week.
Most owners were sold on the exchange concept when purchasing their timeshare. Some timeshare owners really love their exchange membership and get a lot out of it – when they aren't going to use their week, they exchange for the location they would rather go. Other owners find themselves frustrated by lack of availability for the kind of trade they want…and many continue to pay the annual membership fees whether they use the service or not. 
RedWeek is a great alternative to exchange companies – instead of wondering whether they have enough trading power to get the week you want – owners can simply rent out their week and then book the week they would prefer. It may cost a few dollars extra if the desired destination is a prime spot like Hawaii and the owned week has less perceived value, but at least it is a more viable alternative to an exchange company that doesn't always deliver.
For owners who no longer use their week, RedWeek also offers the option to sell a timeshare on their website. Postings on the site are shared with a community of more than 2.6 million users, and the site is well known in the timeshare industry as being the most trusted online timeshare marketplace.
Renting a Timeshare
A great alternative for timeshare owners who are not able to use their week every year is to rent it through RedWeek's custom rental process. Owners can rent their timeshare on RedWeek.com — a community marketplace with an audience of more than 2.6 million — and let the renters come to them.
Owners have two choices for renting — they can do it themselves (DIY) or they can request help from RedWeek's full-service team (full-service). With DIY, the owner and renter/buyer negotiate directly and handle their own agreements and payment arrangements. Owners can now use RedWeek's online booking system – allowing the renter to pay online via credit card and digitally sign an online agreement. 
Selling a Timeshare
For owners who prefer to sell, RedWeek has the largest marketplace for resales and options to fit all budgets.
There are two choices for timeshare resales on RedWeek's extensive community marketplace.
There is a DIY option or owners may choose to enlist the help of RedWeek's full-service resale team. This service costs a few dollars more, but offers much more convenience with professional market valuations, pricing guidance, and closing services.
RedWeek VS. Timeshare Exit Companies
Exit companies, who advertise heavily on Internet and radio platforms, promote the idea that timeshare owners are victims of one-sided contracts that obligate them, for life, to keep paying for their travel contracts. They offer vague legal advice and sometimes work with lawyers who paper developers with demand letters to cancel contracts. Some exit companies even offer "guaranteed" refunds that, in many cases, are impossible to collect.
These companies also ask owners to pay several thousand dollars for their exit services, many if not all of which are illusory. In general, it is recommended that owners steer clear of these companies at all costs. Instead, industry professionals recommend seeking alternatives via trusted companies like RedWeek.
RedWeek offers safe options for owners needing to get out of their timeshare:
Owners can post their timeshares for rent or sale (simultaneously) on RedWeek.com for six months for under $100. That's an ideal way to test the rental and resale market for your ownership.
Owners can also list their intervals for sale or rent with real estate brokers who specialize in timeshares. (Most of the legitimate resale brokers list their clients' properties on RedWeek.com.) But brokers won't take all timeshares — they tend to focus on properties sold by the major timeshare brands, and have high commissions.
Owners at older legacy resorts, where a local timeshare board manages the resort, should always contact their resort manager to research options for rent or resale.
Owners at brand-name timeshare chains — Wyndham, Hilton, Disney, Marriott, Diamond, etc. — can call their owner services department to investigate exit options. Most of the majors will readily take back a deeded week at high-destination, high-value resorts. Some, such as Marriott, will buy back your timeshare for 10-15 percent of the original value. But none of these outcomes are guaranteed. They are always dependent on what you own, where you own, and whether you've paid off the mortgage on your timeshare.
Learn more about how RedWeek works and start making the most of your timeshare.