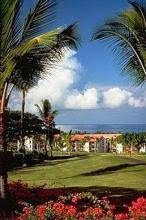 For the second consecutive year, Shell Management Hawaii, Inc. was awarded the number one Best Places to Work in Hawaii in the large company category at an awards dinner last month.
The award was presented to Linda Anthony, Regional Vice President of Shell Management Hawaii, by Steven Petranick, Editor of Hawaii Business Magazine. The seventh annual event honored Hawaiian businesses in its "Best Places To Work In Hawaii" program, and was co-sponsored by Best Companies Group (BCG) of Harrisburg, PA., and University Health Alliance.
BCG also awarded Shell Management Hawaii the top award for "Healthiest Workplace Company" in the large employer category. The Healthiest Workplace award focuses on specific health and wellness related topics such as 'Does a company pay 100 percent of medical care? Does a company have a health and wellness program?'
This survey and awards program is designed to identify, recognize and honor the best places of employment in Hawaii, benefiting the state's economy, its workforce and businesses. Included in the large company category were respected companies such as Wyndham Vacation Ownership, Deloitte and New York Life.
Companies from across the state entered the two-part survey process to determine the Best Places to Work in Hawaii. The first part consisted of evaluating each participating company's workplace policies, practices, philosophy, systems and demographics. The second part consisted of an employee survey to measure the employee experience.
"Winning this prestigious award two years in a row speaks to a major tenet of Shell Vacations' corporate culture – consistency and passion in our support of the mental and physical health, wellness and happiness of our employees," said Anthony. "The commitment to employee satisfaction is an essential component and enduring aspect of our corporate culture. I'm proud to be part of a team that walks the talk of putting employees first."
There are five Shell Vacations' resorts on the Hawaiian Islands: Holua Resort at Mauna Loa Village, Kona Coast Resort (see photo) and Paniolo Greens on the Big Island; Kauai Coast Resort at the Beachboy in Kauai and Waikiki Marina Resort at the Ilikai in Honolulu.
Headquartered in Northbrook, Illinois Shell Vacations is one of the nation's most respected independent vacation ownership developers in the United States. The company specializes in the sales, marketing, and hospitality management of its vacations ownership resorts with 25 resorts in the U.S., Mexico and Canada and 1,700 employees serving over 115,000 owners and members.
Categorized in: Holua Resort at Mauna Loa Village, Kauai Coast Resort, Kona Coast Resort, Paniolo Greens, Shell Vacations Club, Waikiki Marina